Love Story No. 5: loving someone more than they love you
4/4/12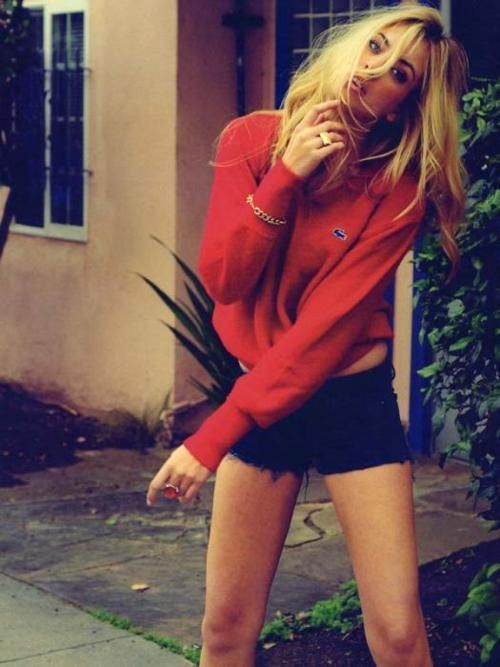 Love is the instinct to place someone before yourself.
The summer before my junior year of college, I was working as a waitress at a Friendly's a couple towns over from mine. At the end of my shift one day, I was cleaning my section and he happened to be sitting with a friend in the next booth. I noticed him because I thought he was possibly the only cool looking boy ever to step foot in a Friendly's. He noticed me, he said later, because he liked that my pants were too short. I gave him my number but two weeks passed before I heard from him. As it turned out, he'd gotten some other girls number around the same time and decided to pursue her first.
Our relationship had a very young quality. One week, during junior year, I skipped school and ran off with him to Lake Winnipesaukee in New Hampshire, where I'd spent all of my family vacations as a child. We went to all the arcades, ate soft serve ice cream, played miniature gold and ran around town like two kids in love.
I shared a tiny, one-bedroom apartment on Beacon Street in Boston. He stayed over a lot, and we'd set up blankets on the living room floor. That summer we spent a lot of time in my apartment in Brookline. Once, after dinner with his parents, he told me that he loved that I was painfully shy around people I didn't know very well, but the moment I was alone with him I released every thought I'd been holding in. He said it made him feel special. It's probably the only time someone didn't see my shyness as a major fault.
It was significant and painful when he told me he'd suddenly joined the National Guard and would be leaving in a few weeks for basic training. I suppose we hadn't been dating that long, but it would have been nice to be given a little warning before he signed up.
We were lying in our make-shift bed on the floor of my apartment one night, cozy and happy when, in a moment of naive, overwhelming joy and love, I said something like, "I think I love you too much." Which I understand is kind of a stupid thing to say to someone – I think it was just the first time I realized how deeply I'd fallen into things. His response was this: "Yeah…I think you love me more than I love you, but I'm not far behind." As I recall, I had no real response, just silently wept to myself as he fell asleep.
The next day I recounted the story to my friend. She pointed out how completely absurd it is to suggest that not only was there a way to calculate levels of love, but also that he'd done the calculating and discovered that although I loved him more, he was just slightly behind, and would soon catch up. We had a good laugh. It made me feel better to focus on the stupidity of his comment rather than what he was really trying to get across. In reality, I'm completely aware that what he said wasn't meant to hurt me, in fact he probably thought he was saying something nice, but it was just one of many comments that should have been left unsaid…Much like my comment, I guess.
Kristyn Dors; Los Angeles, CA