Never trust a girl who...
3/19/12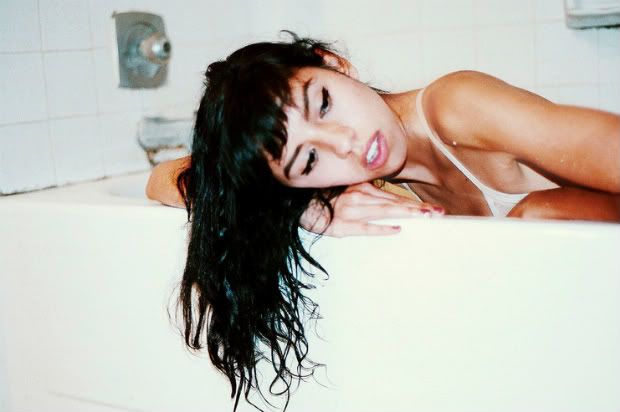 Never trust a girl who post's too many status updates that are P-E-R-S-O-N-A-L. Why? She's posting about her food poisoning, how she wants to rip some girls' hair extensions out at work and how "sad :'(" she is - for no reason - she's just sad. That's why, fool! She may be cute in the beginning, but where I'm from, they call girls who have to tell everyone what they're doing and feeling all the time, needy.
Never trust a girl who calls you a cheap a-hole for not buying her diamonds. Never.
Never trust a girl who's a racist. A joke here, a joke there, and then BAM, you find a white supremacy thread left up on her computer that she comments on. You don't want to be the one bringing the racist to Easter dinner.
Never trust a girl who programs your iPod to her liking. I don't even care if you're married, whata biotch!
Never trust a girl who doesn't have any girl-friends. Not girlfriends, G-I-R-L friends. If she only hangs out with guys and says she doesn't get along with girls because they're too catty, they're bitches, she's "more like a guy anyway," blah blah blah, she's a big fat liar. There's probably something wrong with her that inhibits her from maintaining a personal relationship with women and there may also be signs of insecurity if she feels the need to surround herself with male figures. She may also become extra needy since she doesn't have a good friend to talk to about her period and stuff. The more you know. Just letting you know.
So you know how Facebook is like, not private at all anymore? And you know how you can see when people "like" the photos and statuses of people you don't even know? If the girl you're poking is "liking" a whole lot of wedding photos, baby photos, sonograms – whatever else Facebook is used for – and you're just poking her because you want to POKE her, stop. She could be looking for more; maybe, not for sure, but maybe...most likely.
Never trust a girl who confesses really weird secrets like how she put her hamster in the dryer once. She's a weird girl.
Never trust a girl who blames everything on PMS: no woman can blame her extreme rage over parking tickets or say she started throwing couch cushions at the wall while screaming "Where's my remote?" on PMS. I've heard PMS is called anger issues in some cultures.
Never trust a girl who posts hearts, love poems and glittery GIF's all over her profile; oh, and if you notice she has an album entirely devoted to LOVE (unless you're looking for some sort of Rachel loves Ryan-Notebook type love), you might want to remain on the edge of your office chair because she's clearly in love with love. Whether or not you two will work out, she's on the prowl and she will likely fall hard for you whether or not you're the right guy for her. Women like that can't help it because there's too many glittery gif's on the web to NOT post on her Facebook wall.