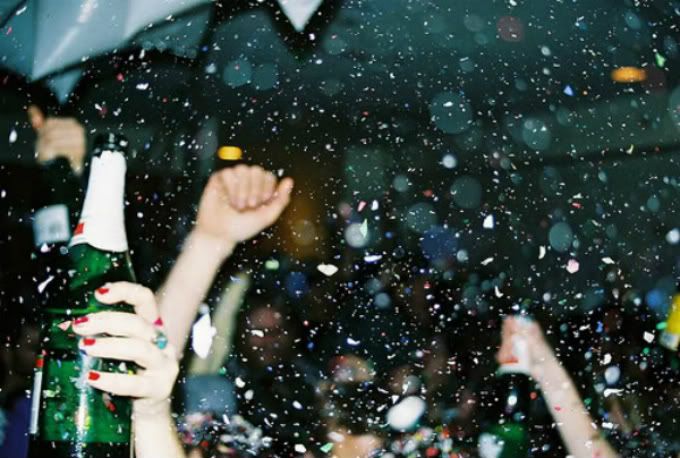 It's New Year's Day: did you pledge that you'll use Listerine every day last night or what? Because it's 2012 and this is your year my pretty's. It's going to be so, so good.
This year, please solemnly swear to:
Date people who are right for you. Enough of this "I'm in a shitty relationship shit." End it! It's 2012. Start the year right! Date the right guy/girl.
Floss your teeth every day. Seriously. Honestly. Come on. It's bad. Besides, your medical bills won't be favorable if you keep it up.
Only have good sex, and if the sex isn't good, speak up! Stop being miserable.
Take care of yourself: eat your veggies, eat your Wheaties, drink your water, and exercise every now and then. Stop sabotaging your body, because when you get to be Kirsty Alley's age, all those times you chased Miller High Life's with Taco Bell and Flaming Hot Cheetos will catch up to you and you will just be on crash diet after crash diet. Oh, and stop doing coke if you are, these aren't the 90's.
Be nice to humans and stop hating on people you don't even know. That's playground activity.
Start listening to sexier music like this
jam.
Get rid of bad friends. You know they're just going to flake on you anyway in 2012.
Save your money. You will thank yourself later!
Enjoy life because life is no good if you are all work and no play.
Happy New Year babies! Pass it on!