Never trust a guy who...
1/17/11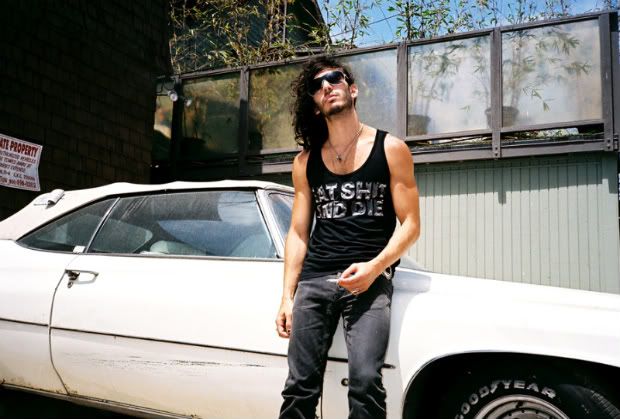 Has a picture he took of himself shirtless in his bathroom mirror as the background on his iPhone...and you thought Ed Hardy shirts were pretentious.
Tells you he's Metallica's accountant but can't tell you any details on the band like the names of certain members or statistics. If you're going to lie about your job profession, at least Wikipedia it to make yourself sound slightly knowledgeable.
Then proceeds to say "okay, I'm really a banker." A banker where, the Monopoly board on game night?
Roams a bar four times and reintroduces himself four times. As four different people.
Has hot dog links in his pocket. Come on. Didn't your mother teach you anything in life? Those are perishable.
Instead of shaking hands, he grabs--or shakes--your ass.
Asks you if you like to bend over instead of answering your question. Say yes or no, then walk away.
Shuts you up when any cast member of Glee is speaking during the Golden Globes.
Offers you one of his egg rolls on an airplane but doesn't eat the rest. Remember what mom said about not taking drinks from frat guys at parties? Chinese food on airplanes applies as well.