Will the real normal men please stand up?
9/28/10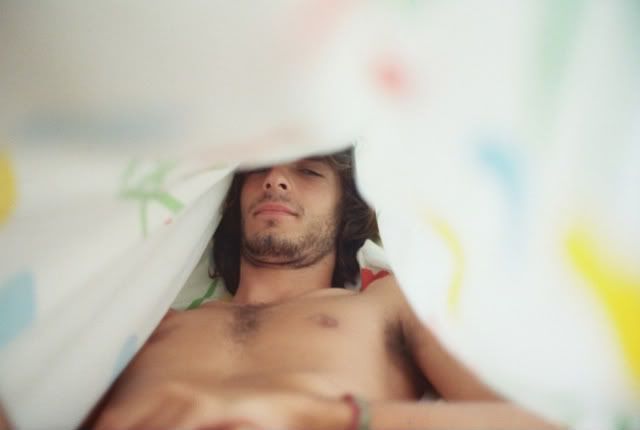 For some reason unknown to me, I tend to attract weirdoes, grandfathers, boys in high school, ex-cons, the homeless, you name it.
Once a man—in his seventies—gave me his phone number and told me I should call him to "maybe go to dinner sometime." I'm not sure what dinner would have entailed but I'm sure the food at the home, I mean his home, is great (it's okay if that's your thing). It would have never worked, the generational gap I mean.
While coming home on a packed Muni one night, a homeless guy—who had nicer eyebrows than myself oddly—shouted to the general public within earshot how rude I was for not allowing him to take me to dinner. Forgive me for being slightly classy; I don't show up to places in shopping carts.
While minding my own business people watching, a man approached me, asked me where I was from and then to dinner immediately afterward. He just cut right to it; I guess we know he would never be into foreplay.
After the worst date I've ever experienced—there's still time to surpass that—a guy begged like a child asking for cookies to kiss me at the end of the night as if it were his reward for learning how to go through the doggy door. He still haunts me to this day.
On New Year's Eve, a guy followed me around expressing that his mother told him he "had to kiss a beautiful girl at midnight" or he would get in trouble. Bringing your mom up and the fact that she will punish you is a turnoff as well as questionable considering you're a 27-year-old guy.
Once a man gave me a flower on the Muni, sweet, I know. Then I found out he was homeless. Homeless men give me flowers, not normal men with an income, what's wrong here?
Need I go on? I won't talk about the boys in High School; I don't need an R. Kelly style lawsuit.
Can I count on two hands the number of reasonable, two-legged men who have approached me in a normal fashion? No. It's sad but it's true.
So what gives? Is it desperation? Did some men cut class on manners day or do normal men just have too much ego to lose if they get shut down? At this point, if your teeth are brushed, you can spell your first and last name and can point out at least five different countries on a globe, I might consider your offer to dinner.
[Being unattractive has nothing to do with being creepy. You can be the best looking guy in a room and have total Fatal Attraction tendencies or pure douche bag qualities (same for women).]
So for the love of the lovemaking gods, please, I beg you normal, showered and respectful men to stop staying home and playing Halo. Ask a girl out and help women gain faith in mankind again. You might even get some action out of it so suck it up.
It doesn't matter if you're broke and the only alcohol you can afford is the rubbing kind. A homeless man is giving women flowers and you're not. Who's the asshole now?