Never trust a guy who...
8/27/10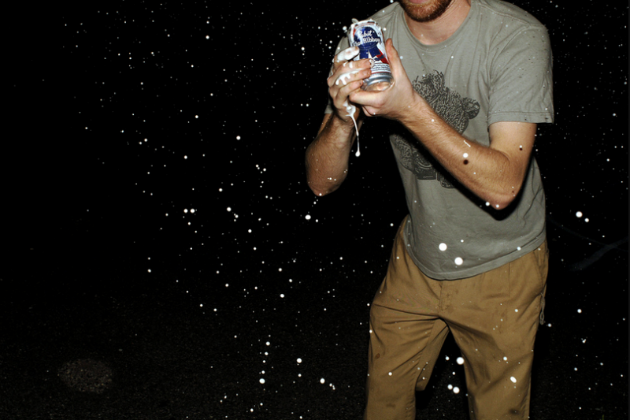 Won't show you his driver's license; it's probably because he was a once woman. Do you think he's taller than you? Girl, those are heels.
Is on a campaign to "free weezy" and is seriously going door to door with it. He may be passionate, but come on.
Uses Internet lingo seriously: are we 14 and watching Carson Daly count down music videos on TRL? No. We are in our 20's, done or near done with college and hopefully using better vocabulary than "c u l8ter."

Hit's on you before proceeding to get in his white van full of Caltrans workers. No, his life hasn't turned around and no that Orange Vest isn't a new fad at H&M.

Shotgun's anything other than a beer: it's one thing to shotgun a beer, it's a vastly different thing to shotgun everything as if it were normal: Dr. Pepper, Sprite, Redbull, SlimFast...need I go on?

Send's you a picture of his motorcycle over a text an hour after meeting you. He probably got that picture off Google and couldn't tell you where the ignition is.

Tells you he just saw Eat, Pray, Love and "totally loved it." At least lie and say you saw The Expendables moron! Do you ever want to get laid again?

Openly admits to disgusting sexual habits that would make any person feel violated, degraded or possibly raped upon eavesdropping let alone experience.

Says he's always wanted to work at a Carnival. Just think back on your childhood when you won that fish from the guy with a snaggletooth and a seven inch long mullet. Now look at the guy you're having dinner with and then decide how important your pride is when your parents ask you what his future plans are.

Uses pickup line's including his name, age and a hobby along the lines of stealing doctor gloves from medical practices.

You find a Taylor Lautner poster in his closet. After confronting him, he says he uses it for gym motivation. He's a liar.

Says he's a music producer and by music producer, the only thing produced is off a keyboard from Target that's hooked up to his Dell computer while some guy freestyles in the bathtub.

Boys, check yourselves before you wreck yourselves.