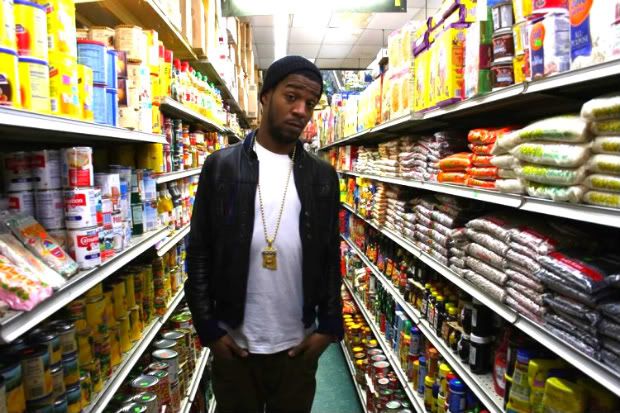 Have you heard?
Grocery shopping is a whole lot more than just buying eggs and lettuce these days. You can actually meet people, like
real
people, and in person;
they aren't drunk like in a bar—most of the time at least—and have some type of income since they can afford food. That's two huge thumbs up!

Grocery stores have turned into a single person's paradise, especially places like Whole Foods as well as big markets in urban areas with cafes built in them. There's one market in San Francisco known for the good looking guys--even dad's, dare I say it-- that go in and out.
It's right next to a big university, which is coincidentally convenient because college guys have to eat, right?
The store is so kind to provide ample seating out front for their deli and adequate babe watching.

Of course, like any grocery stores operating hours, there are potential soul mate operating hours.

There are so many ways to creep--I mean pick up--on people at grocery stores.
During the day you're going to get your Moms who are probably buying for the masses.
We're talking sixteen jars of baby food, the jumbo box of chip bags--we like bulk in America—and lot's of snacks, Moms love snacks. You, you creepy guy you who has no regard if she's married or not, can totally help her out to her car, make up some banter about not knowing which baby food to get for your kid—who is really your sister's kid--or just go full force and hit on her.
If mom's or milf's are your thing, then this is the time to "shop."


Then there is the afternoon rush: The-I-just-got-off-work-and-have-no-dinner-guy. This guy is all business--suit and tie--and never learned to cook, so he grabs a bunch of frozen pizzas, soda and some Ding Dong's until realizing it probably won't last him all week. Yeah, you know this guy; he chooses your lane and takes note of all the assorted goodies you have that could make real meals.
He in fact fantasizes about you cooking that food for him and just when you think he's hitting on you in line, he's really surveying his soon to be menu and taking your number like it's a Chinese fast food chain;
just a little warning, but hey, it could be love. I mean, you like Ding Dongs too right?


Cut to a few hours later, on a Friday or Saturday night, you get that late night booze crowd. They spill in because they've already had a few and need to refuel for the night. He or she hits on you, as well as everyone else--including the bagger who is twice your age--but who cares,
it's aisle seven love at first sight right between the Coors Light and Hefeweizen.
You couldn't be happier, at least until you're hunched over the toilet six hours later from drinking Coors Light and Hefeweizen.

Ah, then there are health food stores.It's like good looking people flock to these places. It's imminent you're going to run into at least a handful of young, hip, care about different granola types.
You always have that moment: the moment in which you reach for your favorite hummus and so does he, and for a second, your hands touch making your eyes meet. You think it's fate, I mean, it must be if you both love the same hummus and clearly have an undying love for health food, right?
Then his girlfriend, or worse, his boyfriend, comes out of nowhere and puts something in his basket. Ouch. Continue to the booze aisle, there should be someone over there to ease your pain. His name is Chuck and he costs two dollars.

However, there is one time I suggest avoiding the pursuit of grocery story happiness and that is late weeknight shopping. Oddly, it seems like this is prime for weirdos. Who would have thought? Big chains or Liquor stores tend to breed them; it's like when night falls, they have to have their Miller High Life and a bag of Flamin' Hot Cheetos.
They always pick your line, stand too close behind you and you can always smell their nasty 7-Eleven nacho cheese breath.
This is a pick up you can and should do without; unless it's your thing.


What better way is there to meet someone with a common interest? Everyone eats and drinks and if you hang around long enough, you'll find that person who loves
sampling
Gummy Bears and Raisinettes out of the candy bins as much as you.