Excuses, excuses, excuses
4/9/10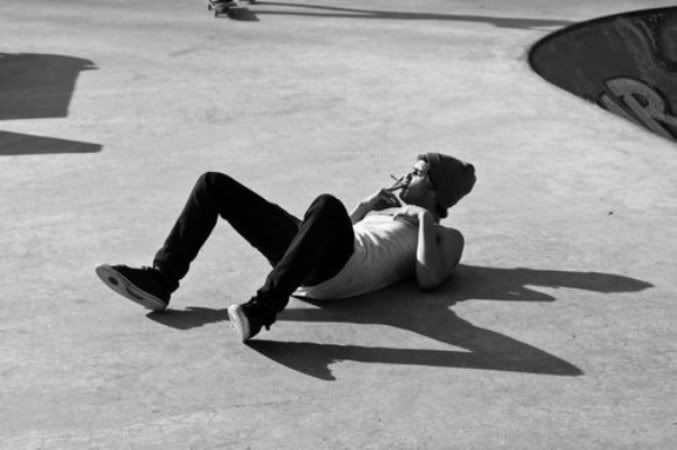 You do it, I do it, we all do it; we make excuses when it comes to getting out of dates that make us cringe, when we need to ward off the unattractive guy with missing teeth and when we want to get rid of potential clingers.
We do things that make us normally kind, loving and Mr. and Ms. Congeniality nominees, seem like complete assholes.
We become rude, self righteous, love depreciating human beings that feel as if the person who just asked whether or not they want to have coffee sometime, is going to go internet stalker on them.
Telling people the real reason you aren't digging them is because they have terrible hygiene, the thought of him or her naked would turn a person gay or that you can't get past their love for world of Warcraft is pretty harsh.
I've told people stupid things like: I'm asexual, in a serious relationship with whichever friend closest to me or just pretended like I can't see them or hear them (the deaf card works well in San Francisco).
Sometimes my iPod will be playing as someone tries to talk to me and I do the whole mouthing of "I can't hear you," while theatrically pointing to my headphones. In reality, my music is totally paused so I can hear his banter. I know, Picasso of all things love-less party of one. See what happens when the ego get's in our way?
It's come to my attention, however, that the look on a person's face when I bear bad news is getting too depressing, the long silent pause over the phone is a bit awkward and
ignoring text messages is all together rude (stop ignoring text messages now if you're still doing it, you don't want your name followed with STD accusations on bathroom walls).
Let's get creative by working together and coming up with better lies that are
totally
more believable than the brutal honesty and ignorant comments we've become accustom to. At least with these new excuses, you don't come off as a complete ass anymore, you just look crazy making the person think they won by dodging you, you freak.
Just a few examples may be but are not limited to:
I read my horoscope today and it said a new moon is entering my astrological star bringing bad karma to anyone near me as well as possible death.
I just got a new fish and it's really hard to find a good sitter on a Friday night.
My friend is going to be on Who Want's to be a Millionaire, so since she chose me to be the "phone a friend," I have to stay in and be on call.
I have gained a few pounds since the time we met and therefore have no clothes that fit. Sorry.
Hockey season has begun and while I would love to take you out, I can't miss a second. I'll call you after the Stanley Cup.
It's not you, it's me. I just got out of a serious relationship three years ago and am not ready to jump into anything yet.
My neighbor asked me to watch her apartment while she's out and there is a serious neighborhood alert for robbers. She's in Europe until the end of December, so how about after the holidays (make sure an overzealous ear to ear grin follows this)?
I'm blacklisted from every bar and restaurant in this city, therefore, I'm not allowed to show my face within 50 feet.
Well, I'm turning myself in for third degree murder tomorrow so if I don't get life in prison or death, I'll call you for sure.
These are just to guide you to the path of righteousness. Stop being rude and make better excuses, at least for the sake of hurt feelings on the other person's behalf. And remember,
both parties win; you don't have to date the chick with a weird troll fetish and she isn't hurt by your rejection because she now thinks you're a psycho.