Never trust a girl who...
3/24/10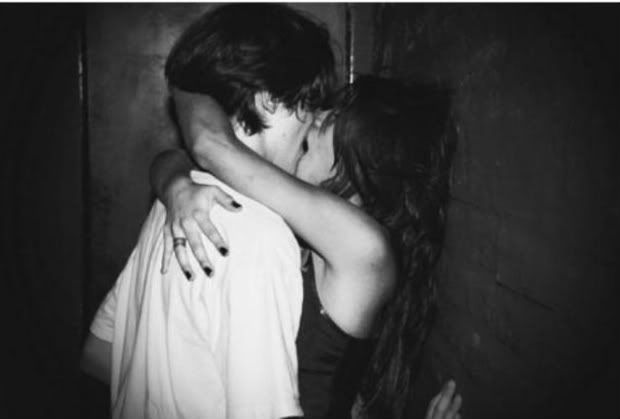 Guys,
never
trust a girl who:
Has every guy in a bar around her as if she were Jenna Jameson. Trust me, she's not and whatever they're talking about isn't politics.
Is still close with her ex or ex's: they aren't just friends, they don't just have dinner and they're not going to stop "seeing movies" anytime soon.
She wants more of him, but she also wants you, so you better be cautious and wear a rubber. You don't know where he's been.
Only talks about herself; seemingly, humility is not one of her strong points and she's never heard of the art of conversation. The layer of Aqua Net that's clouding her vision will soon cloud yours.
Is flirting with all of your friends; no she isn't just being friendly, she is flirting. She is definitely one of those: keep your boyfriend close and his friends closer. You know, in case something goes wrong.
Requires you to ask permission when you want to hang out with
your
friends. No one needs permission to do anything. Hang out with your friends and if there is a problem with the old ball and chain, set your sail, otherwise you may end up a Sid and Nancy story.
Won't kiss you in public; damn it,
she should be proud to grope you whenever and wherever,
so when she holds out until you're behind closed doors, she clearly has some issues.
Thinks she sounds exactly like Whitney Houston when she is doing karaoke, hence why she has been requesting her every time you guys go out. Put her in her place by pulling a Simon Cowell, then get the check.
Has white powder in her nose (I said in, not on). Unless Amy Winehouse is your thing, she will most likely start beating you in the streets around 4:00 a.m. in a pair of ballet flats, all in the name of
love
of course.
Call's you immediately after the date--the first date, not the sixth—and just wants to talk. She's got it bad. Sometimes rules can be broken; however, you just answered the phone call to
Fatal Attraction 2
. I hope you don't have any rabbits.
Says her last boyfriend is serving time in jail. The bottom line is, they aren't together because he is serving time in jail and most likely doesn't know about you. I'd hate to be there when he does find out because you can bet your Sean John jeans he's coming for you.
Has nothing nice to say about any of her friends, your friends, strangers or even birds that stare too long.
Negativity is out like press on nails
. Yes, sometimes things are said about people, but when they are her friends or people she doesn't even know, it's not okay: red flag.
Upon claiming she is fine, she cries during sex and then continues to sob after you're done. It's not you, it's
totally
her.
Don't say I didn't warn you.